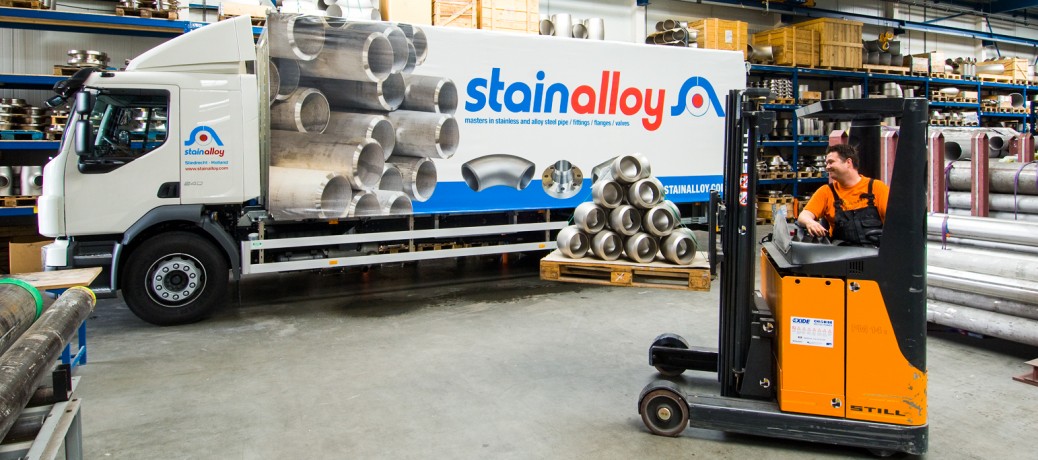 Special Steels & Alloys S.E. Asia Pte Ltd  specialize in high corrosion resistant steel alloys and other alloys, such as Nickel Alloys, (Super) duplex Ferritic-Austenitic, CuNi alloys, Austenitic Steel, Low alloys and Titanium. We have comprehensive stocks in Singapore and Europe and work closely with various mills.
With strong supports from our principals, Stainalloy Netherlands BV and KME Germany GmbH & Co. KG, we strive to be the leading stockiest and provide quality products and excellent value added service to all our clients in South East Asia.
Our Partners:
Stainalloy Netherland BV
Operating worldwide, Stainalloy is a service company that manages the procurement cycle of high quality materials for companies in various market segments.
Stainalloy distributes its piping products around the world to the offshore, (petro)-chemical, oil (refinery), gas and power plant industry. The scope of supply include project management, stockholding and distribution of titanium, (super)-duplex, stainless, low and high nickel alloy still pipes, fittings, flanges and forgings.
KME Germany GmbH & Co. KG
KME is a pan-European industrial group with a leading position in the global market for copper and copper alloy products.
For decades, KME has been the expert in the development and manufacture of copper-nickel alloy products for seawater applications supplying a unique range of piping components from one single source. KME has supplied many thousands of tons of copper-nickel alloys which have been successfully installed in different marine engineering structures used in the shipbuilding, offshore, power and desalination industries such as:
Merchant and military shipbuilding, Offshore oil and gas installations.